BK 700 or BK 707, the setup chart data for 12FV7 tube uses Jet-Test socket #8. This configuration is highly flawed for testing 12FV7 and can damage the tube. Furthermore, the meter reading you would get is meaningless due to how severely overdriven the tube is being operated at.
In the photo below, you will see that the test config for socket #8 will severely overdrive 12FV7 tube, the plate current for 12FV7 will always exceed 40ma in this socket and typically comes in over 50ma — an operating point that is only appropriate for power output tubes. In fact, many smaller power pentodes would be running well beyond their factory spec at 50ma.
If you tested this tube this way, this would be an example of "testing the tube to death."
Typical plate current for 12FV7 is 16ma. See datasheet.
Therefore, 12FV7 requires corrected setup data for 12FV7. Here are my settings (which will also be updated in my BK 700 and BK 707 manual and chart that I have on ebay, updated for purchases after May 10, 2023)
Triode #1: 12V heater, socket 39, Sensitivity = 35, A=5, B=4, C=9, D=2
Triode #2: 12V heater, socket 39, Sensitivity = 35, A=5, B=4, C=9, D=7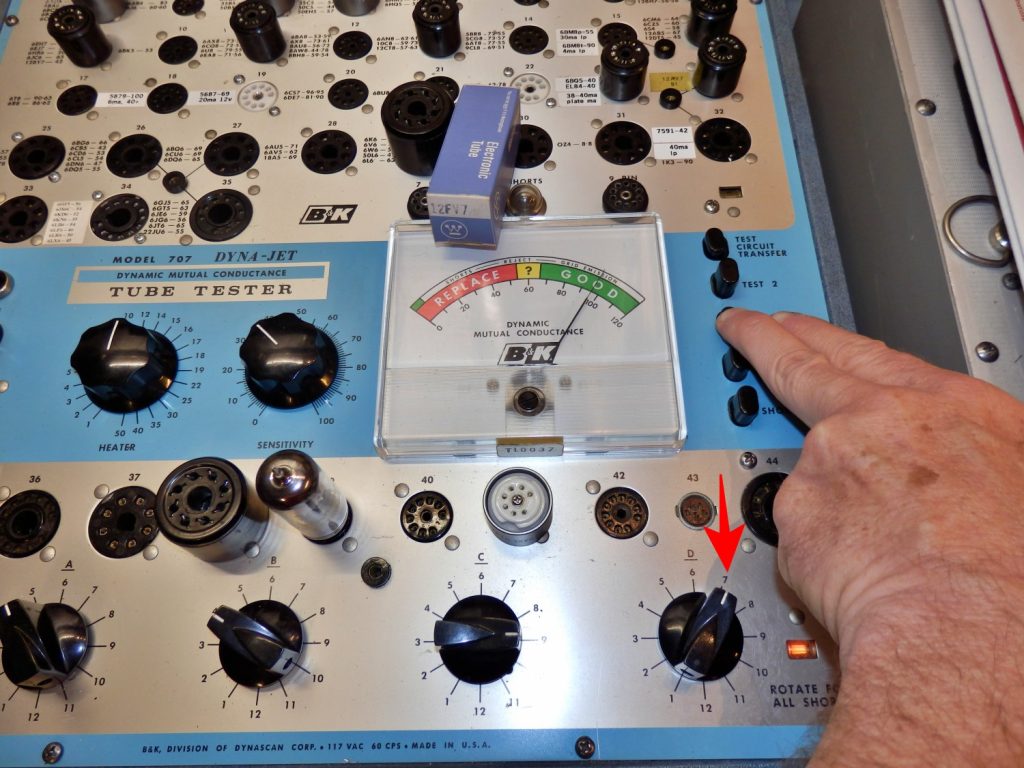 The ironic benefit with the new setup data for 12FV7 is that the new setup config actually found a defect at pin 8, which was not found using the top panel socket #8 test. See my next blog post for more details!